Official!

This article is official! This means that it is a part of the published Rainbow Magic series.

The School Days Fairies (U.S name: School Day Fairies) are the 22nd series and represent the aspects of school subjects, and are responsible for making sure the lessons go well. Lesson plans will be ruined without the fairies' magic.
There are four School Days fairies and they are: Marissa the Science Fairy, Alison the Art Fairy, Lydia the Reading Fairy and Kathryn the PE Fairy. They are helpers of Carly the Schoolfriend Fairy.
Problem
Kirsty is staying at Rachel's school for five days and they're excited to be in the same class, only, Jack Frost wants to start his own goblin school again, and takes the fairies' magic badges.
Jack Frost's Poem
It's time the School Days Fairies see,
How wonderful a school should be,
A place where goblins should be bossed
And learn about the great Jack Frost.
Now every fairy badge of gold,
Makes goblins do as they are told.
Let silly fairies whine and wail,
My cleverness will never fail!
The Fairies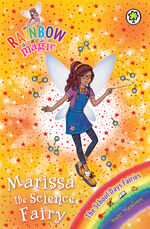 Marissa surprised Rachel when she flew out of the plastic plant pot cupboard. She has wavy auburn hair, a denim dress and a t-shirt. Without her magic, lessons won't go to plan and plants used for experiments will wither.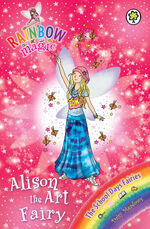 Alison made Kirsty's chalk drawing of a rainbow sparkle when she appeared. She has long blonde hair topped off with a beret, a t-shirt and a maxi skirt. Without her magic, art projects will break easily and be ruined.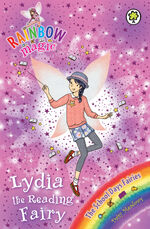 Lydia appeared from a book when the girls were in Tippington School's library. She has a hat on top of black plaited hair, a pink jumper, shorts and leggings. Without her magic, books will be stuck together and sentences will become nonsense.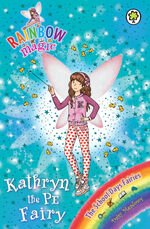 (aka Kathryn the Gym Fairy)
Kathryn was inside a cone used for the PE class when the girls found her. She has long brown hair with a fringe and hair band, a baseball jacket with jeans and trainers. Without her magic, PE lessons will be in chaos and every student won't be able to do the simplest exercises.
Trivia
They are the first UK and US series to have four fairies.
This is the first series to be written by Rachel Elliot only.
Who is your favourite School Days fairy?