Official!

This article is official! This means that it is a part of the published Rainbow Magic series.

The Funfair Fairies are the 29th series and represent the aspects of magic and fun at the funfair and theme parks, and are responsible for keeping all funfairs and theme parks nice and lots of fun. Without the fairies' magic, funfairs and theme park activities will be ruined.
There are four Funfair fairies and they are: Rae the Rollercoaster Fairy, Fatima the Face-Painting Fairy, Paloma the Dodgems Fairy and Bobbi the Bouncy Castle Fairy.
Problem
Jack Frost's Poem
Coming soon 
The Fairies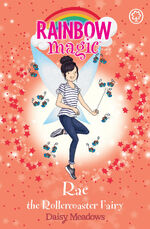 Rae has dark hair in a bun. She wears a black-and-white striped shirt with jeans and black trainers. Without her magic, rollercoasters will break down and won't be fun.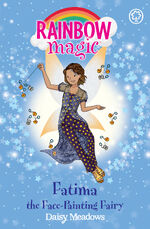 Fatima has short brown hair. She wears a translucent dress over a playsuit and sandals. Without her magic, face painting won't be any fun.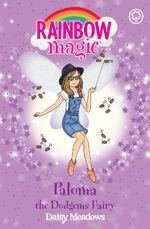 Paloma has light brown hair with a hat. She wears a denim dress over a t-shirt and ankle boots. Without her magic, dodgems will be affected.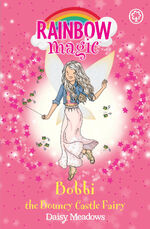 Bobbi has long white hair. She wears a jacket over a top, skirt and sandals. Without her magic, bouncy castles will have problems. 
Who is your favourite Funfair fairy?
v - e - d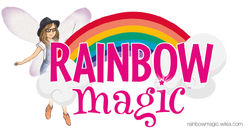 Locations
Human world: TBA

Ad blocker interference detected!
Wikia is a free-to-use site that makes money from advertising. We have a modified experience for viewers using ad blockers

Wikia is not accessible if you've made further modifications. Remove the custom ad blocker rule(s) and the page will load as expected.